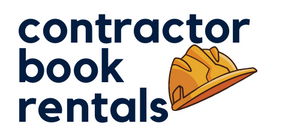 Prov Business Law Online Cram Course
What You Will Get for $99.99 
1. Testing skills, methods,  technique, and highlighting videos
4. 3 Final Practice exams with questions, answers, page numbers & solution
5. Discounts on Tutoring 
 Video breakdown: 
1. Time Management Video  12:30 min video
The #1 reason people fail the exam is they do not maximize their time. 
2. Key Words Video  8 min video
Learn what key words will refer you to a specific book.
3. Tricks & Shortcuts Video  18 min video
How they will trick you on the exam and how to use shortcuts to save time
4. Practice Exam Video  5 min video
How to maximize the existing exams you have with different lessons.
5. Testing Simulator Video by Pearson Vue 
You will see actual videos of a simulator of how the computer program is laid out and you can become more familiar with before you take the exam.  
6. Bonus Video
The Bonus Video will show you how to maximize your existing exam prep that you bought from a competitor and open your eyes to a whole different approach that they did not tell you about. 
DID YOU KNOW?

Every time you fail the exam, you
Must pay the $80 to Prov per exam.
GAIN THE SKILLS AND CONFIDENCE YOU NEED TO PASS THE EXAM THE FIRST TIME!