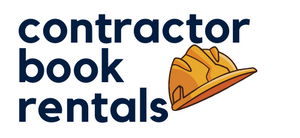 Only 4 left in stock!  
Reference Guide - 288 pp.; 9th Edition
Notable Updates and Revisions:
Beam bolsters were revised to show them running longitudinally, rather than transverse.

Expanded coverage of reinforcing bars to include rail- and axle-steel (ASTM A996), stainless-steel (ASTM A955) and low-carbon chromium (ASTM A1035).

Added nylon sling capacity tables according to current Occupational Safety and Health Administration guidelines.

Updated coverage of mechanical splices according to current Reinforcing Bars: Anchorages and Splices publication.

Updated welded splice coverage according to AWS D1.4-2011.

Expanded coverage of contractor (dropped) bars.

Updated illustrations of standard column ties and special condition column ties.

Expanded and updated safety precautions coverage, emphasizing the importance of jobsite safety.

Updated coverage of bar supports, spiral fabrication tolerances, and first-bar placement according to current Manual of Standard Practice.

Updated and expanded mobile crane and construction tower crane signals, according to ASME B30.3-2009 and B30.5-2007.

Table of Contents:
Introduction

Reinforced Concrete Definitions

Reinforced Concrete Building Construction

Bridge Construction

Reinforcing Steel -- Purpose and Location in Concrete

Fabricated Reinforcing Bars

Safety Precautions

Unloading, Storing and Handling Reinforcing Bars at the Jobsite

Placing Drawings and Bar Lists

Bar Supports

General Principles for Placing, Splicing and Tying Reinforcing Bars

Placing Reinforcing Bars in Footings, Walls and Columns

Placing Reinforcing Bars in Floors and Roofs

Placing Reinforcing Bars in Post-Tensioned Floor Systems

Transportation Structures

Highway and Airport Pavements

Inspection of Reinforcing Steel

Coated Reinforcing Steel

Appendix A - Metric Reinforcing Bars

Glossary

Index

This unique and popular publication presents the best accepted current practices in placing reinforcing bars in structures and pavement. It is written for apprentices, journeymen ironworkers, and inspectors. A definitive resource for preparing provisions in project specifications. Eighteen heavily illustrated chapters cover topics including types of materials, handling of bars at the jobsite, general principles for bar placing, splicing, and tying, bar placement in footings, walls, columns, floors, roofs, pavement and transportation structures. Also includes a chapter on epoxy-coated and other coated reinforcement.


Product details
Paperback:

 

288 pages
Publisher:

 

Concrete Reinforcing Steel Institute; 9th edition (2011)
Language:

 

English
ASIN:

 

B005GR19C0

Product Code

 

9781943961146

Product ISBN:

9781943961146

Package Dimensions:

 

8.8 x 6 x 0.9 inches