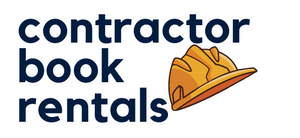 Our Video Guide to Passing the Florida Business and Finance Exam will give you every advantage you need to pass the exam the first time! 
These instructional videos are perfect for someone who feels very comfortable with the material but is concerned about what to expect in the testing environment of Pearson Vue, or has a concern on how to approach the exam and pass the first time.

This product is a great addition to any order of practice exams, and is included in every $99.99 and $299.99 course. This is also good for the candidate who has already spent hundreds and even thousands of dollars on the exam preparation and do not feel they are ready.
What You Will Get for $49.99 
What You Will Get for $49.99 
1. TIME MANAGEMENT VIDEO 12:30 MIN VIDEO
The #1 reason people fail the exam is they do not maximize their time.
 



2. KEY WORDS VIDEO 8 MIN VIDEO
Learn what key words will refer you to a specific book.

3. TRICKS & SHORTCUTS VIDEO 18 MIN VIDEO
How they will trick you on the exam and how to use shortcuts to save time

4. PRACTICE EXAM VIDEO 5 MIN VIDEO
How to maximize the existing exams you have with different lessons.

5. Bonus Video 11:30
The best way to study & cram

 



6. The ABCD method of test taking 7:20
when you are out of time or have no idea of an answer

7. TESTING SIMULATOR VIDEO BY PEARSON VUE

 


You will see actual videos of a simulator of how the computer program is laid out and you can become more familiar with before you take the exam.

 



YOU WILL RECEIVE A DISCOUNT CODE INSIDE THE COURSE FOR $49.99 IF YOU WANT TO UPGRADE TO A $99.99 CRAM OR A FULL $299.99 HOME STUDY COURSE
DID YOU KNOW?

Every time you fail the exam, you must pay the State of Florida $135 + $80 to Pearson Vue per exam.
Statistics for CBT Business & Finance Exam 2019: 
5811 Test Takers

3,108 Passed (53.5%)

2,703 Failed (46.5%)
Statistics for 2018:
5811 Test Takers

3,108 Passed (53.5%)

2,703 Failed (46.5%)
GAIN THE SKILLS AND CONFIDENCE YOU NEED TO PASS THE EXAM THE FIRST TIME!
UPGRADE TO OUR FULL ONLINE BUSINESS AND FINANCE HOME STUDY COURSE
For just $299.99 our full online home study course includes the above tips and tricks to passing plus much much more! This is the best value to make sure you don't have to take the exam a second or third time!                                                
Click here to see everything our full online home study course includes